Mumbai: Squeals of delight and excitement filled the air as little children ran across the sprawling, manicured lawns, festooned with cheerful red and white balloons hanging from the trees.
Some huddled over as they painted outlines of Viennese icons and buildings, others thronged the various game and food stalls, including a magic show which held them spellbound.
A carnival like atmosphere pervaded 'Tote On The Turf', Mahalaxmi Race Course, where the Vienna Tourist Board hosted a special Family Day for the travel community earlier this month.
The weather gods played along, with a mild sea breeze and a benign winter sun adding to the festive mood.
It was a great day to be outdoors enjoying the games, selfie stations and food stalls serving delectable coffee and cakes, Viennese Apple Strudel and pastries, as well as Mexican and Mumbai street food like Bhel and Ragda Patties.

"The family day served to bring Vienna closer to Mumbai in a fun and entertaining way because we believe the Austrian capital, a city for family holiday, has a slew of activities to engage families of all age groups," said Isabella Rauter, Public Relations Manager for Vienna Tourist Board.
The game stations may have been meant for children, but adults were not above queuing up to try the memory game where you had to identify musical instruments, or the 360-degree view of Vienna. And everyone had fun posing with props in front of the re-creation of the giant Ferris wheel at Prater Amusement park. The photographs were then framed and embellished with Swarovski crystals by the participants themselves.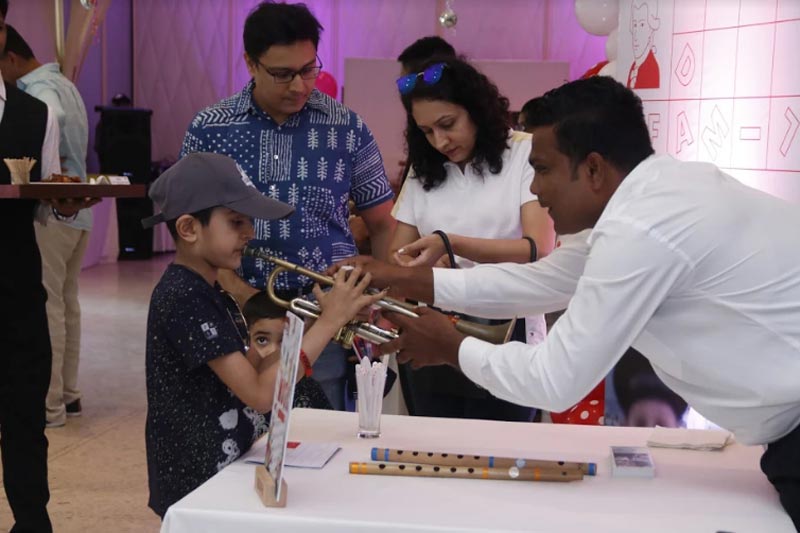 But perhaps the biggest hit among the youngsters was painting outlines of popular images from Vienna--Ferris wheel, St Stephen's Cathedral or Beethoven -- using a stencil and create their own personalized tote bag.
"I was happy to meet our travel agents and their families. They were delighted to learn about Vienna, especially the 2020 focus on Music to celebrate 250th birth anniversary of Beethoven. We look forward to welcoming more Indian families this year," smiled Thomas Bachinger from the Market Management team of the Vienna Tourist Board.
With its red trams, magnificent museums, ornate palaces, atmospheric coffeehouses and its historic city center listed as a UNESCO World Heritage site, Vienna offers a seamless combination of culture and outdoors activities, making it the ideal destination for family holidays.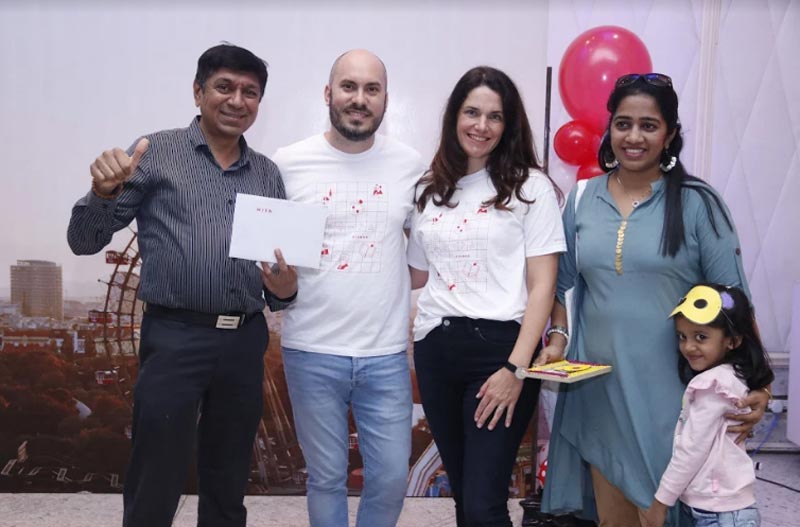 The city's efficient public transport system comprising tram, bus and metro is as convenient for small children in strollers as it is for the elderly.
Famed for its open green spaces and countless parks is steeped in art, history and music, Vienna offers enough activities for families with children, making it the best city for a memorable family holiday.
"Vienna is where you can step back into history one moment, revel in nature the next. A visit to the Zoo and the Prater are among the biggest draws for families travelling with children," adds Isabella Rauter.
For Indian families, the biggest attractions include the Butterfly House; Prater, an amusement park that houses the Giant Ferris Wheel, one of Vienna's most iconic symbols; House of Music; Vienna Zoo (the world's first zoo to see the birth of an African elephant conceived in human care); and art programs for children at various Viennese museums. Entry to the Prater amusement park is free and the visitors pay only for the rides they pick and choose. They don't need to tire themselves out trying to exhaust the last cent out of the fat entry fee usually charged by most amusement parks worldwide.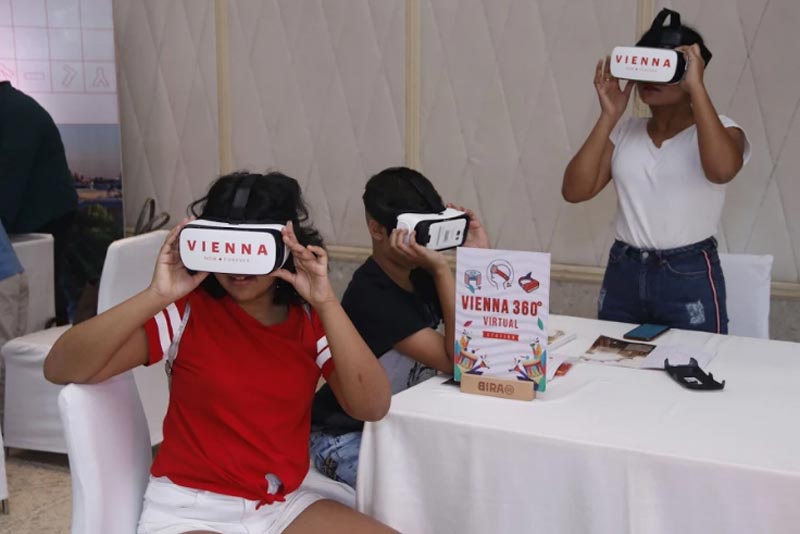 The 'Children's Museum – Schloss Schönbrunn Experience' is a special guided tour (by appointment only in English) that teaches kids about the lives of the imperial children, lets them play with toys from imperial times and dress up as princes and princesses.
A ride on the two-horse carriage known as the Fiaker is as much a part of Vienna as St. Stephen's Cathedral and the Giant Ferris Wheel. For many tourists, the Fiaker is the cosiest way to explore Vienna's attractions.
There's also the Vienna City Card, available for 24, 48 or 72 hours, which lets travellers experience the city's imperial history, magnificent palaces and gardens. The card allows children under 16 to ride for free with their parents, and most museums offer free entry to students up to the age of 18.
The Austrian capital which was voted the world's most livable city in 2019 by the consulting firm Mercer for the 10th time in a row, offers dozens of restaurants serving Indian vegetarian food.
Jayanti Chheda from Jay Tours & Travels won the first prize and will travel with family to the Austrian capital.
Vienna you did not know
· Austrian capital Vienna, consistently voted the city with the best quality of living for a decade, is unique in many ways.
· Vienna is home to some of the best museums (107 of them) in the world; music and theatre stages (120 0f them) that host over 15,000 concerts annually; palaces and sights from the Imperial era (27 castles and 163 palaces).
· It is the only city in the world to give its name to a unique style of food; Viennese cuisine. With over 700 hectares of area under Vineyards, Vienna makes its own wine.
· Visitors from around the world go Green with envy when they see that over half the urban area is green-- with 850 parks, including a national park within its city limits.
· Its 1716 bridges are four times more than those in Venice.