Twinkle Khanna, columnist and writer, and Akshay Kumar's wife, is producing Padman, as a first venture of her new production house. It is based on the true story of Arunachalam Muruganantham, a man who has revolutionised the stigma teenage girls and women have to go through during the menstruation period. Shoma Chatterji reports on the celluloid versions of the man every woman adores
Arunachalam Muruganantham, 54, is a sensitive man with a profound belief in appropriate technology. He has created magic with a simple piece of engineering – an affordable sanitary napkin that has had an extraordinary impact on the health of millions of poor women.

Akshay Kumar and Twinkle are not treading on unknown ground. Today, the media is well aware of the challenges taken by Muruganantham and the many awards he has won for his invention and how he went to Japan to demonstrate the machine he has invented that will help women to churn out their own napkins and also market them widely.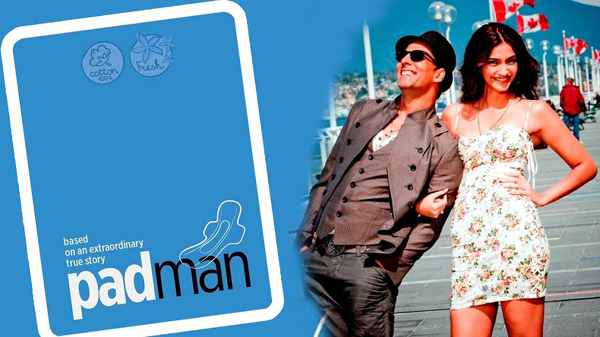 Coincidentally, it's also when Sushmita Dev, Congress MP from Silchar, Assam, is campaigning for removing taxes on sanitary napkins to make it more affordable for poor women and has petitioned the finance ministry regarding this matter.
Two noted documentaries have already been made on Muruganantham by two different directors over the last two years. They are, The Menstrual Man (2013) made by Singapore-based Amit Vrimani and The Pad Piper by Akanksha Sood Singh which won a National Award.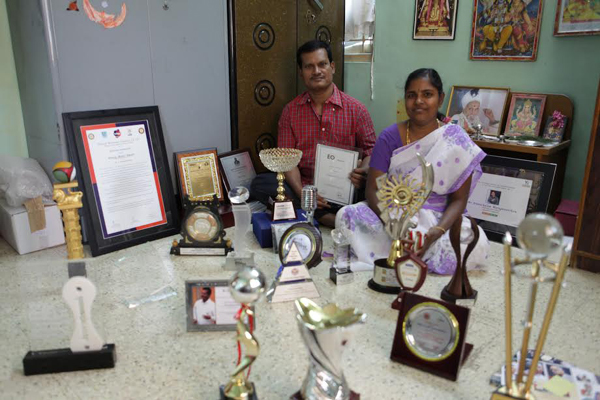 Muruganantham, coming from a poor family in rural Coimbatore in Tamil Nadu, and a school drop-out, has created the world's first low-cost machine to produce sanitary napkins.
According to a report by market research group AC Nielsen, "Sanitary Protection: Every Woman's Health Right", 88 per cent women in India are driven to use ash, newspaper, sand husks and dried leaves during their periods. Because of these unhygienic practices, more than 70 per cent women suffer from reproductive tract infections, increasing the risk of contracting associated diseases.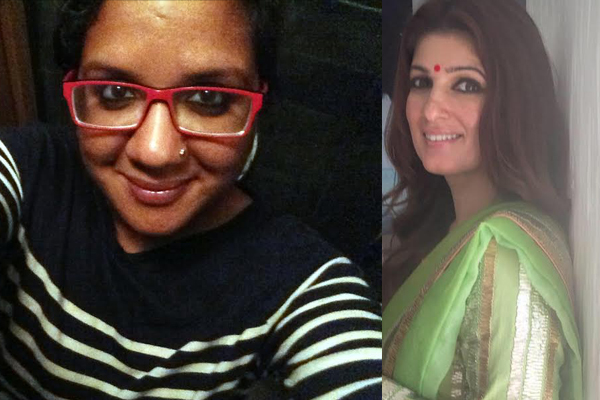 Muruganantham's sanitary pad-making machine is a unique innovation and has also created awareness among girls and women at the grassroots level about traditional unhygienic practices during menstruation.
Vrimani's film had sold-out screenings at both Hot Docs (Toronto) and IDFA (Amsterdam), arguably the two most influential documentary festivals in the world. "We were among the audience favourites at both," says Virmani adding, "It created a lot of social media buzz because people were inspired by the story and wanted to share it with their friends. American actress Rosie O'Donnell tweeted about it, encouraging her fans to see the film. All very humbling but, more importantly, also a confirmation that the film's themes of hope, triumph and female empowerment resonate with people everywhere."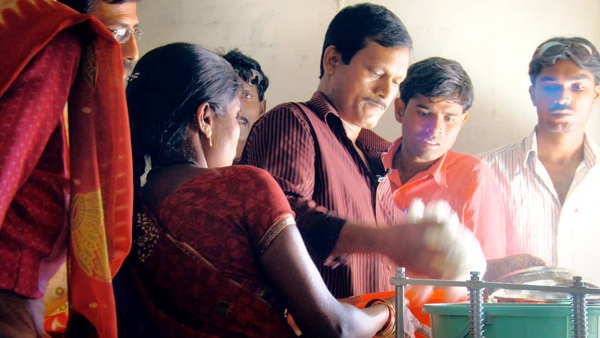 The Pad Piper bagged the award for the Best Science and Technology Film at the 61st National Film Awards in 2014. The citation went, "The award is bestowed 'for its portrayal of a sensitive man with a profound belief in appropriate technology who came up with a simple piece of engineering – an affordable sanitary napkin that has had an extraordinary impact on the health of millions of poor women."
TIME magazine placed Muruganantham in its list of "100 Most Influential People in the world" in 2014. He is a school drop-out and was intrigued when he found his wife sneaking out during her periods with a hand behind her. He found out that she was trying to throw away the cloth she used during her periods. He was shocked. Sood's film, The Pad Piper is both a tribute to this man and also an educative film that could go a long way in dispelling the myths and superstitions around menstruating women.
In 2006, his invention won the award for the best innovation for the betterment of society from IIT, Chennai. He also received the Indian presidential award for innovation. Currently more than 600 machines made by his start-up company, Jayaashree Industries, are installed across 23 states in India.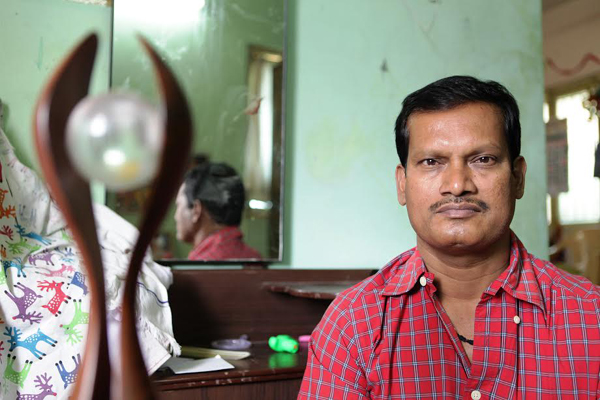 He sells the £1,600 machines directly to rural women entrepreneurs with support of bank loans and NGOs. A machine operator can learn the entire napkin-making process
in three hours
and then employ three others to help with processing and distribution. Each machine can produce 120 napkins per hour. Contrary to large-scale production models that need an initial investment of Rs.3.5 crore, Muruganantham's machine is available for approximately Rs.75,000.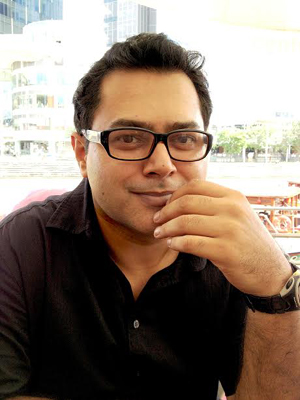 Sood, who made The Pad Piper, says, "A man trying to break into a market shrouded in mystery and myth surrounding women was intriguing. The reality was shocking. I always thought women use cloth as an alternative. But sand, newspapers, cow dung? And those who don't wear under garments? My mother, like most mothers advised me not to go to the temple or touch pickle during my periods. When I would ask her why, she did not have convincing answers. After a point, I stopped believing in these myths. Then, I wondered - what about women who are considered 'dirty' when they bleed and are thrown out of the village for three to five days, abandoned in a hut with little food, no company, and no bath? Do they know they have a choice? They don't. Then Muruganantham arrived and changed their lives."
Twinkle Khanna says that she has chronicled this man's life in the final short story of her second novel The Legend of Lakshmi Prasad titled The Sanitary Man from a Sacred Land.
Akshay Kumar plays Muruganantham in Padman while Radhika Apte plays his wife and Sonam Kapoor acts in an important role. "I think it's a wonderful project. It will bring awareness about something which has so far been cloaked and shamed and I am very happy to be a part of it," says Twinkle who debuts as producer with Padman.
R. Balki, well-known for films like Cheeni Kum, is directing the film. The production house is named 'Mrs.Funnybones Movies' after Twinkle's pen name for her humourous column.