Sex has always been a part of the web, be it internet pornographic sites or sites providing users with voyeuristic opportunities. However, of late, users have moved on from being the conventional mute watcher for a more interactive role. Models too have benefited from this. Thus allowing webcamming and cosplays to flourish. Sudipto Maity reports
Move over internet pornography, the latest gigs to attract a large numbers of viewers is creative internet cosplays (costume plays) and interactive webcamming.

While keeping themselves away from the physical touch of viewers, these new tools are enabling models to earn more cash and more importantly in a much less time.

"It's about selling your brain, not your body," says a cam girl to BBC.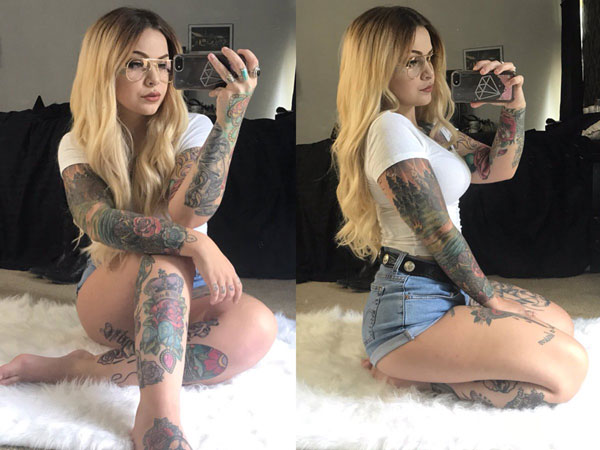 The model, who identify herself as Lana, says that she does not feel exploited as she treats the sessions as a performance.

"I see it like a performance, like a show. But this is not a job for everybody - a lot of girls quit after a few weeks or even days, because they have this mindset that they're selling their body. Your mindset is what matters in this job. I have my limits, and I truly do not feel exploited," the model says.

But not everyone agrees.

A former cam-girl, Oana, says that it's not as easy as some people think it to be.

Sharing her story, she says that she had to enter prostitution in Germany after she left her previous job of a camgirl.

Now she works in sex work prevention in her home town Bucharest.

"There are girls who think they will just stay in front of the camera and make money. But all the things they do there will affect their minds. The next step is prostitution. I see that now," she shares.

Webcamming between a male and a female is illegal in Romania, the country from where both Lana and Oana hail, but records have showed that it is a safe haven for cam girls.

Andra Chirnogeanu, the PR manager of Studio 20, where most cam girls in Bucharest works says that its better than office work.

"It's psychologically damaging to stay 12 hours in an office getting paid a minimum wage," she says.

"Studio 20 is the largest studio webcam franchise in the world. It has nine branches in Romania, including one employing "cam-boys" who service the gay market. Its other branches are in the Colombian city of Cali, Budapest and Los Angeles," a BBC report reads.

Andrea, who also teaches the models English, says she helps them out by teaching them about fetishes.

"I teach them about fetishes - what a fetish is, why a person has one… We study Freud and a lot of psychology. And we study a book of gestures because women must be sensual, smart and beautiful," she states.

The PR manager is also not keen about calling it only a sex business and feels that webcamming offers more.

"This is not only a sex business as some people think - models have to speak with a member as if they are in a normal, online relationship. Being able to discuss many subjects brings comfort to both parties," Andrea maintains.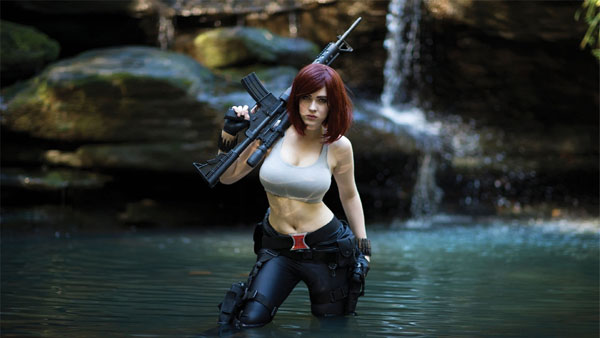 While most models work from the studio, some prefer to work from home.

Sandy Bell, who is a graduate with two university degrees, makes about 100 Euros a day while working from home.

Sharing her experience, she states, "There are a lot of members looking for love. They want the connection. Some members want you to call their name. Or to talk to them while you dance and strip. I'm very honest with them - they know I have a boyfriend, and they know we are not going to have sex in real life."

Others, such as Lana, who work from the Studio 20 office, makes about 4000 Euros a month, which is 10 times the Romanian average wage.

The studio too takes home a similar amount from her sessions, while Live Jasmin, the online site which hosts Studio 20's content makes about 8000 Euros.

Live Jasmin is also responsible for the collection of payments from users.

The site is also the largest web cam host in the world, with 35-40 million users visiting it daily.

The web cam industry, hailed as one of the fastest money making source, generated around 3 billion USD in 2016.

The source of these income is mostly from European and North American clients.

The other factor that is encouraging these models is the ability to choose between interaction and terminating a session.

Sandy says, "What can a member do to me? If he crosses a line or even if he is rude to me, I just click the mouse and stop it. And I can talk to the administrator on the website and they ban the IP address, so the guy can never enter again even if he changes his nickname."

"I mean, those people are thousands of miles away from me. They don't touch you - nobody touches you. You go online alone and you work online alone. This has nothing to do with prostitution," she adds.

However, webcamming is not the only option models are resorting to for cash. Some are creating cosplays and erotic content and making a living out of it.

Stephanie Michelle is a dedicated cosplayer who creates 'naughty content' for her users.

"I'm usually just wearing either underwear or some tight little tank top or nothing at all," she tells The Verge.

Cosplay or costume play is a hobby in which participants called cosplayers wear costumes and fashion accessories to represent a specific character.

Cosplayers often interact to create a subculture, and a broader use of the term "cosplay" applies to any costumed role-playing in venues apart from the stage.

Sources may include anime, cartoons, comic books, live-action films, television series and video games.

Michelle makes her earnings through Patreon, a site that allows her to monetise her contents.

Sharing her story, Michelle says that she joined the social networking site a year ago and thought nobody would be interested when the idea first hit her.

"I didn't think anyone would be interested," she says. "But in my first week I made over a thousand dollars."

Now she makes around 5000 USD a month, which is her full time job.

Though many have cried foul at Patreon's policies, which unlike other social networking sites allows its users to display erotic content, the company guideline states: "Patreon is not for pornography, but some of the world's most beautiful and historically significant art often depicts nudity and sexual expression. Because of that, we allow nudity and suggestive imagery, as long as it is marked NSFW. Think of the policy as allowing "R Rated" movies... but not porn."

Another model, who identifies herself as Monica Zamora, states that one can make a lot of money provided they stay dedicated to it.

Zamora, who makes around 500 USD a month, says, ""If you do make it a primary thing, you can make a lot of money."

However, users who subscribes to these models says that it can be a bit 'disappointing' at times.

"I do believe that we should support these models, but there are a few models that take advantage of the Patreon platform and mislead, scam, or straight up fail to provide 'rewards' to their supporters," says Ollies Meow Master to The Verge.

So what makes webcamming and cosplays so appealing?

Experts believe that personal access is what keeps them glued, something that is not provided by pornographic sites.

The same also allows these models to strive for more.

"On Instagram, you get 50 million people messaging you a day saying something crazy, and you never message back. But on Patreon, those are the people that are supporting me, literally, financially, so I'm gonna message them back," says a model who goes by the name Naughty Nessa.