Shyamashree Sen wrote herself into the history books earlier this month, when she became the only second female District Governor of Rotary International District 3291 in Kolkata. In a chat with IBNS correspondent Supriyo Hazra, Sen opens up about her post and the plan she has in store. Excerpts:
When did you plan to join Rotary International?

I joined a Rotary club in 1993 when it was being formed.


Was there any particular reason behind joining the organization?

I was invited to join the club by a gentleman I knew. I attended a few of the organisational meetings of the club that had not yet been chartered by Rotary International. We used to meet in different places and I enjoyed getting to know new people who lived in Salt Lake. I felt that I could have a nice circle of friends near my home as my husband, a Captain in the merchant navy, was often outside the country on duty, and I was pretty lonely.


As the District Governor what are going to be your immediate goals?

My goals will be to get to know my Presidents and clubs well, encourage them to collaborate and work together and also so that we may reach greater heights in our service to humanity.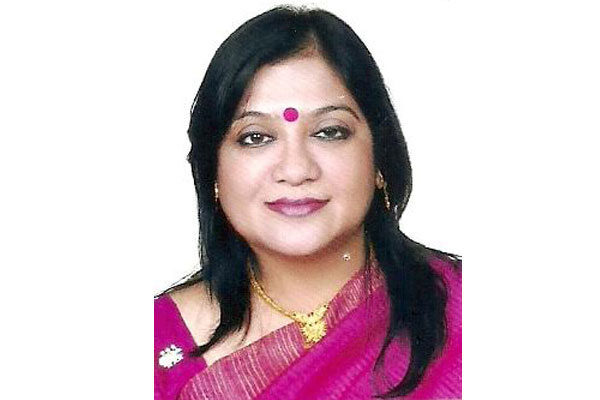 Share with us something about your recent training in San Diego?
San Diego was the place where we trained to become District Governors. It was very exciting to see District Governors Elect from across the globe, share classes with them, exchange ideas and learn about the goals and vision of Rotary in 2016-17. Our world leader John F. Germ gave us a beautiful theme - Rotary Serving Humanity. It gave us the correct perspective and focus for our work during this Rotary year from 1st July 2016 to
30th June 2017
. We had a fascinating parade in national costumes and realized the ethnic diversity of the membership of Rotary, we also performed short dances from our own countries as a part of an entertainment evening and it was exciting to see how people loved our "ghagras" and "cholis" and costume jewellery! The most exciting part was meeting class mates from across the globe and now we are about to have some common projects with them here in India!
As the District Governor, what are the areas in West Bengal where you feel that Rotary International should focus?

Rotary International's focus is still Eradication of Polio as there are still two countries that are endemic. However, Rotary in India is now focused on not just keeping India Polio free, but in spreading the light of literacy far and wide so that soon there will be no illiteracy in this country and, keeping in line with Prime Minister Modi ji's clarion call of Swachch Bharat Abhiyaan, we are looking at WinS projects which include toilet blocks in schools as well as hand wash stations.


How does your husband help and motivate you in your role as a member of Rotary club?

My husband is also a member of my Rotary club. He is very interested in the projects of Rotary and is service - minded. So he always helps me and encourages me in my work. I think he is happy that I have now become the District Governor!


You are mother, how do you manage your personal and professional life?

Yes, I am a mother of two children. I used to juggle my time among family, home, work and Rotary earlier. There were times when I used to go to Nepal for Rotary work but I would cook meals for 5 to 6 days and label them, explain them to my daughter and go. She would tell the maids which food to warm for which meal. As my husband has always been sailing, there were many adjustments that my kids had to make. However, my family and friends always supported me. Now both my kids are grown up. One lives in USA and the other works in Delhi. I have lots of time at hand and am glad this District Governorship happened at this time. Fortunately, my business partner, who is also a Rotarian and a great support, tolerates my absence from the workplace as he knows how much work I have to do.


As the world celebrated Women's Day recently, how would you want the world to remember you?

I would never think I was so great that the world would remember me. It is just that I wish that the people I know would think of me as a good person who was honest and who cared about others.